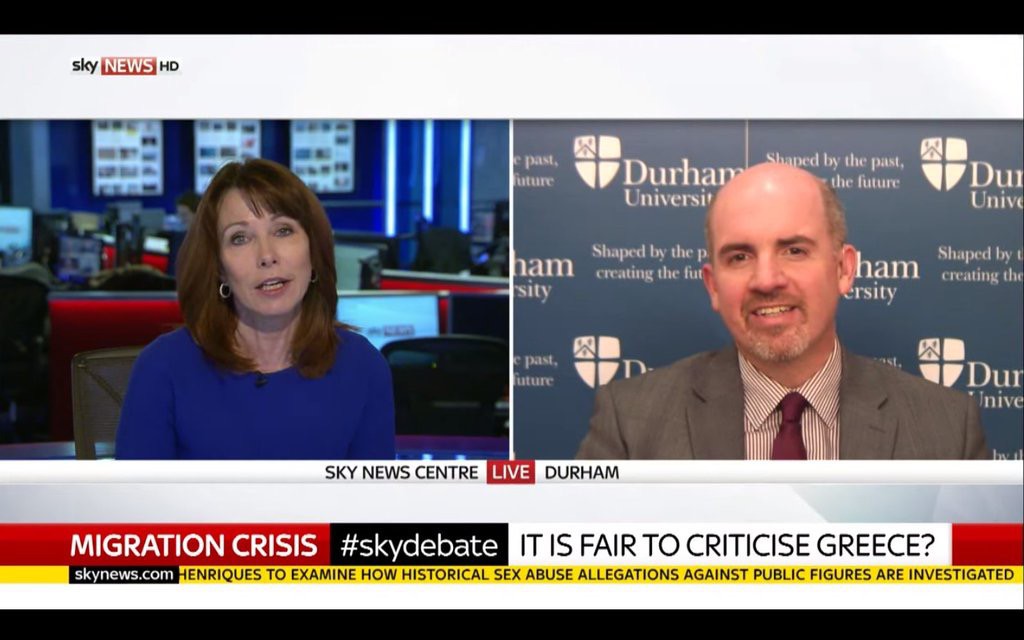 YOU CAN BOOK ME RIGHT HERE TO DELIVER AFTER DINNER SPEECHES OR PUBLIC TALKS – whether a business, charity, political, policy focus or university event.
Brooks has 900+ media appearances on BBC One, BBC Two ('Newsnight'), BBC News, BBC World Service, CNN, ITV, Channel 5, Sky News, Al Jazeera, ABC News 24, Deutsche Welle, France 24, RT, WTNH (ABC), BBC Radio 4 (with Andrew Marr), BBC 5 Live, The Economist, Money Week and all major UK newspapers and many others including the New York Times, Wall Street Journal and Washington Post.
Links to 2017 appearances, 2016 appearances and 2015 & earlier appearances.
He has co-hosted programmes on immigration as well as British and American politics (links below).  Brooks writes freelance columns for Daily Telegraph, The Independent, The Times, Sunday Express, Fabian Review, The Journal, LabourList, New Statesman, Northern Echo and others. He has been interviewed by Adam Boulton, Colin Brazier, Kay Burley, Bill Dod, Anna Jones, Eddie Mair, Andrew Marr, Maxine Mawhinney, Dermot Murnaghan, Beverley O'Connor, Francois Pickard, Jeremy Thompson and  Andrew Wilson among others – and debated George Galloway and Toby Young.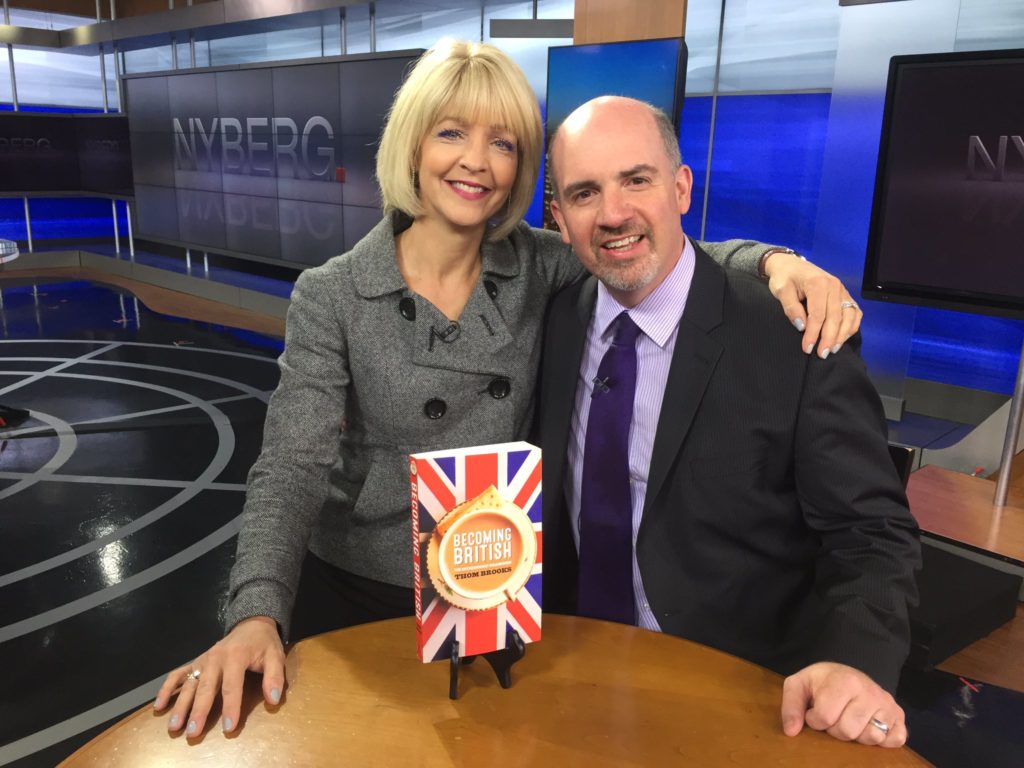 Television: UK: BBC One, BBC Two (including Newsnight), BBC News, BBC News Channel, BBC World, ITN, ITV (including Tyne Tees) Sky News, British Forces Broadcasting Service, Made in Tyne and Wear (including The Week), Tip TV; Australia: ABC News 24; China: CCTV America; France: France 24, NRJ 12; Germany: Deutsche Welle; Gambia: Eye Africa TV; Qatar: Al Jazeera (including Inside Story 1 & Inside Story 2 & Inside Story 3); Russia: RT (Russia Today), Voice of Russia; Turkey: TRT World; UAE: Al Arabiya; US: CNN, CNN International, WNET, WTNH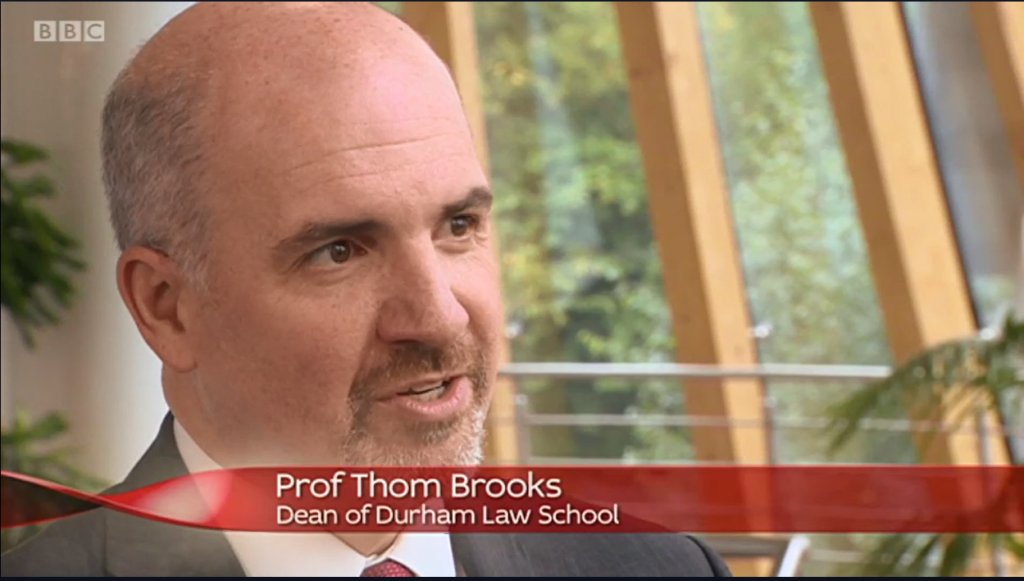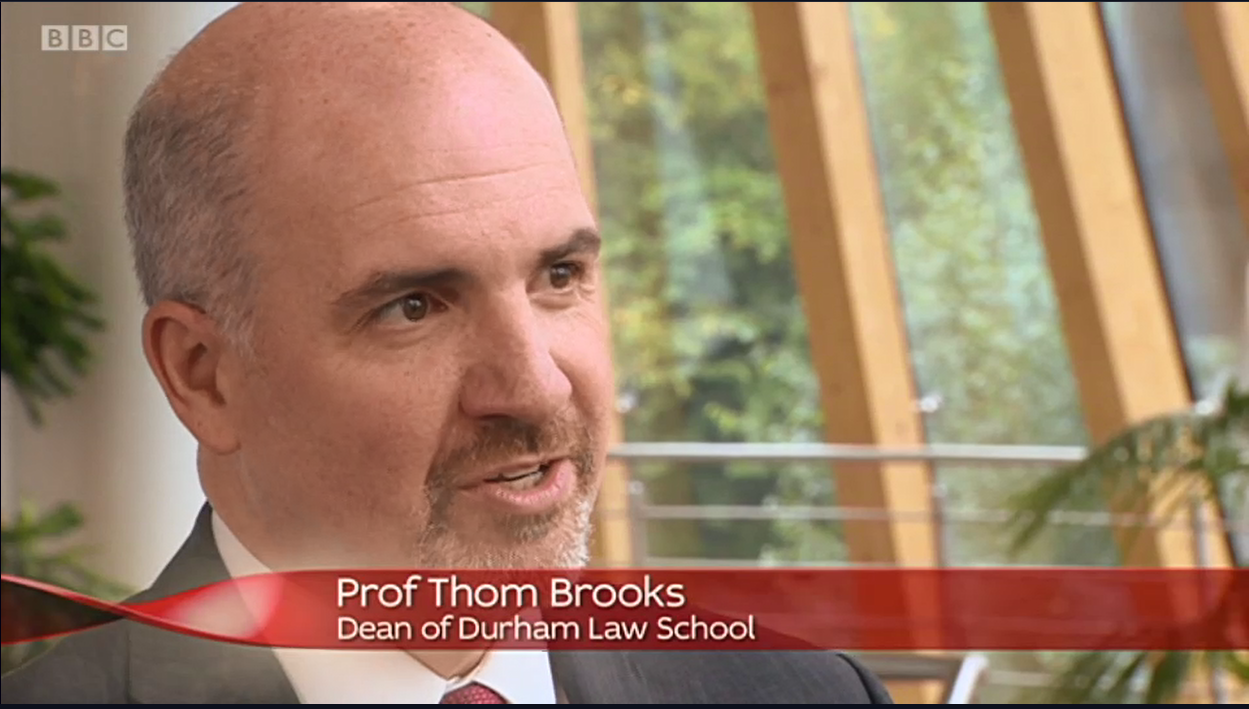 Newspapers and periodicals: UK: Daily Express, Daily Mail, Daily Mirror, Daily Telegraph, Durham Times, The Economist, Financial Times, The Guardian, The Huffington Post, i news, The Independent, International Business Times, The Journal (Newcastle), Mail Online, Mail on Sunday, Middle East Eye, New Statesman, Northern Echo, Press Association, Scotsman, Scotland on Sunday, Sunday Express, Sunday Sun, The Times, Times Higher Education, The Week, Yorkshire Post; Australia: The Australian, Australian Financial Review; Colombia: Semana; France: Les Echos; Poland: Polish News Agency; Spain: El Espanol; USA: Chronicle of Higher Education, New York Times, Wall Street Journal, Washington Post among many others
Radio: BBC World Service, BBC Radio 4 (Start the Week with Andrew Marr, World Tonight & You and Yours), BBC 5 Live, BBC Coventry, BBC Cumbria, BBC Humberside & Lincolnshire, BBC London, BBC Newcastle, BBC Oxford, BBC Scotland (including Good Morning Scotland), BBC Sussex, BBC Tees, BBC Wales (including Good Morning Wales), BBC York, Capital FM, Global Radio, LBC Radio (including Nick Ferrari Show), Real Radio, Voice of Russia.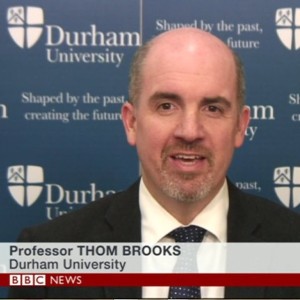 CITIZENSHIP & IMMIGRATION: Briefing paper and comprehensive report on Brooks's report on the UK citizenship test covered in 300+ newspapers and media outlets worldwide in June 2013, including BBC News, Daily Express, Daily Mail, Daily Mirror, Daily Telegraph, Durham Times, Guardian, Huffington Post and here, Independent, London Evening Standard, Northern Echo, Scotsman, Times, Yorkshire Post, New York Times and Comedy Central with additional op-ed commentary in Daily Express, Scotland on Sunday and The Sunday Times. More recent comment in Washington Post. My research is also discussed in the House of Lords here and here. BBC Radio 4 interview (2011) on problems with previous British citizenship test and reform recommendations (listen from 23 mins) (radio). TEDx TALK on the British citizenship test here. Interview on citizenship and immigration with Andrew Marr's on  BBC Radio 4. Interview with The Economist on the rising costs of naturalisation applications. Several interviews on Calais migration crisis including Al Jazeera's Inside Story, on Inside Story again and on asylum seekers for BBC News Magazine. On the doors of asylum seekers in Middlesbrough being painted red in The Guardian. My campaign over six years for return of migration impacts fund discussed in InFacts.Org  and Sunday Telegraph during EU Referendum. Briefing paper on Migration Impacts Reduction Fund noted in House of Commons Library report. . Full interview on Nyberg programme with Ann Nyberg. LINKS to Becoming British book & immigration reform, Brexit, Citizenship test and Practical Guide to the UK report. Becoming British inspires special play Minority Rights and the Hanging Gardens of Babylon recorded for BBC Radio 4's programme "The Ferryhill Philosophers" broadcasting on 19 & 20 March at 2.15pm.
CRIMINAL LAW & SENTENCING: Briefing paper on punishment here. On tackling criminal reoffending more effectively for BBC News. Interview about my book Punishment with New Books in Philosophy. The importance of stakeholding for addressing risk factors and tackling reoffending for No Offence. Why victims should have a voice in sentencing decisions here. His research on capital punishment is quoted approvingly by the Connecticut Supreme Court in support of the "watershed" case State v. Santiago (Santiago II), 318 Conn. 1, 105 (2015) abolishing the death penalty in his native state of Connecticut. This is now before the California Supreme Court in State v. Steskal challenging the constitutionality of capital punishment in that state. LINKS to sentencing policy work here.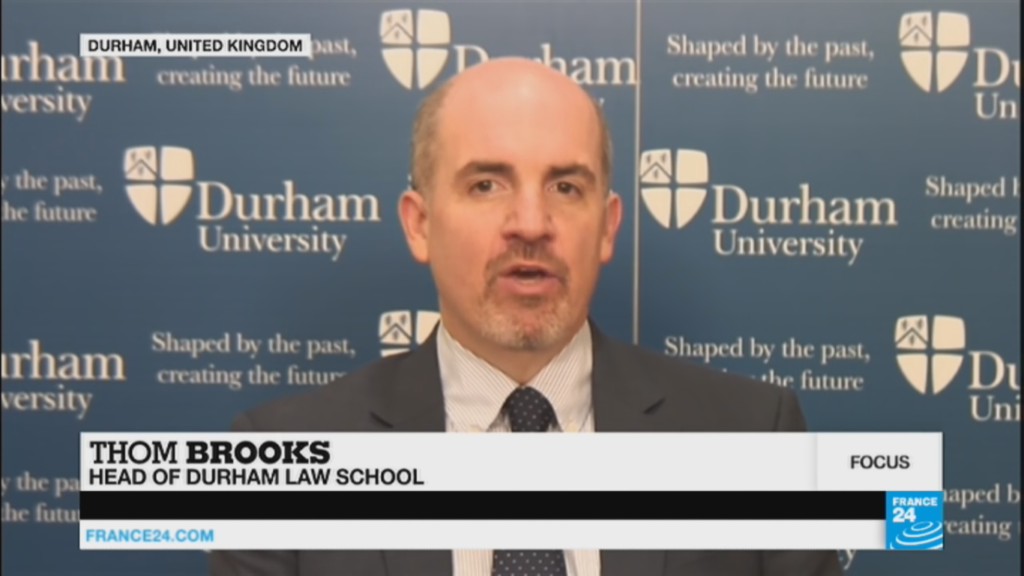 Political Analysis (selection). Discussing UK's 2015 General Election results live on ABC News 24. Interview about Marx at Labour Party annual conference in Brighton 2015 on Newsnight. On Donald Trump and Republican Party debates TRT World. On David Cameron's expected EU reforms before their official announcement for RT UK and after RT UK (RT International). Interview about President Barack Obama's final State of the Union address on TRT World. On Cameron's reforms for the BBC News in segment with Foreign Secretary Phillip Hammond and UKIP leader Nigel Farage BBC News and for ABC News 24. On legacy of Justice Antonin Scalia's death for the US Presidential elections for TRT World. On Cameron's EU deal as not legally binding before referendum for RT UK. On Trump's campaign for the Republican presidential nomination for CCTV America. On President Barack Obama's nomination of Merrick Garland to the US Supreme Court for TRT World. Mid-way through US Presidential primaries commentary for TRT World. Bernie Sanders endorsement of Hillary Clinton for US President on TRT World. Debating the Labour leadership contest on RT UK. Discussing why Donald Trump is causing problems for his campaign – and for other Republican candidates for TRT World. Interviews with both Daily Mail and The Independent on why PM Theresa May unlikely to trigger a full Brexit of UK leaving the EU. Interview with BBC Mundo on Colombian referendum (in Spanish). Debate with George Galloway about start of Brexit talks.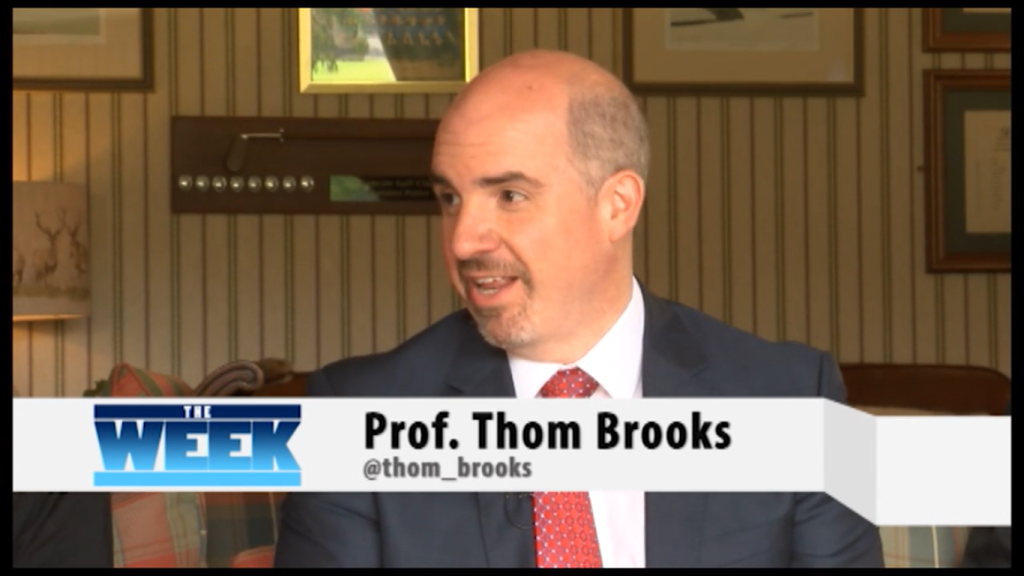 Misc. On contributions to philosophy, politics and public policy at 3:AM Magazine. Publishing advice presentation delivered at graduate student conference in Reading. Inaugural lecture. 'Why Hegel Matters' video here at Durham Castle. On the Magna Carta clip here (video).