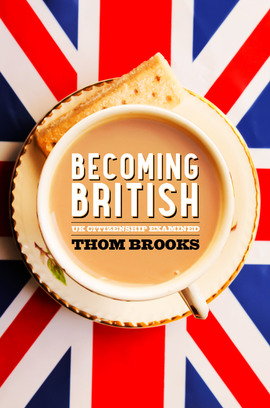 From Syrian asylum seekers to super-rich foreign investors, immigration is one of the most controversial issues facing Britain today. Politicians kick the subject from one election to the next with energetic but ineffectual promises to 'crack down', while newspaper editors plaster it across front pages.
But few know the truth behind the headlines; indeed, the almost daily changes to our complex immigration laws pile up so quickly that even the officials in charge struggle to keep up.
In this clear, concise guide, Thom Brooks, one of the UK's leading experts on British citizenship – and a newly initiated British citizen himself – deftly navigates the perennially thorny path, exploding myths and exposing absurdities along the way. Ranging from how to test for 'Britishness' to how to tackle EU 'free movement', Becoming British explores how UK immigration really works – and sparks a long-overdue debate about how it should work.
Combining expert analysis with a blistering critique of the failings of successive governments, this is the definitive guide to one of the most hotly disputed issues in the UK today. Wherever you stand on the immigration debate, Brooks's wryly observed account is the essential roadmap.

"A very good & thought-provoking read" – Sir Keir Starmer MP
"This clear, concise guide…to the grim realities of the immigration process should be required reading for those who believe it's easy for so-called "chancers" to take advantage of the arcane process of becoming a British resident" – The Big Issue
CHAPTERS:  Immigration rising – From subject to citizen – What is Britishness? – Testing citizenship – The English question – The free movement myth – Love and marriage – Seeking asylum – Ending Britishness – A future for Britishness? – Further reading – About the author
UPDATE 1: Interviewed by Ann Nyberg on WTNH 8 on 25 April 2017 followed by US book signing at famous independent book shop RJ Julia Bookstore on 26 April 2017. Nyberg is the longest-serving full-time female news anchor in Connecticut history. Over last two years, Hillary Clinton, John McCain, Julie Andrews and Henry Winkler have held book signings at RJ Julia.
UPDATE 2: Durham Book Festival signing and talk on 8 October 2017 at the Palace Green Library, in Durham's UNESCO World Heritage Site.
UPDATE 3: Becoming British inspires special play Minority Rights and the Hanging Gardens of Babylon recorded for BBC Radio 4's programme "The Ferryhill Philosophers" broadcasting on 19 & 20 March at 2.15pm.
Available in paperback or ebook from: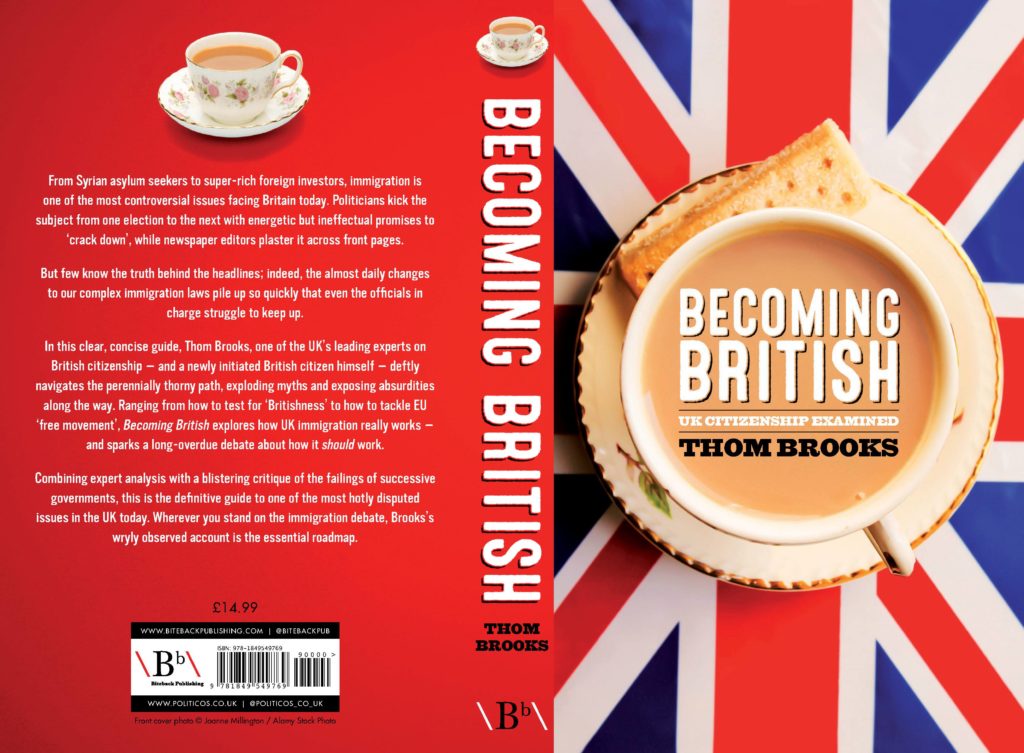 P.S. Can YOU pass the British citizenship test? Take my quiz here on the publisher's website here!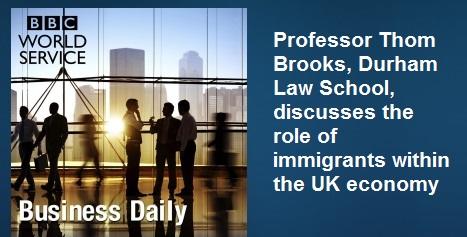 Becoming British is discussed in The Observer (19 June 2016). Reviewed in Progress (5 July 2016). I discuss Becoming British in my columns for Solicitors Journal (April 2016), The Journal (June 2016), The Daily Telegraph (July 2016), The Daily Telegraph (November 2016), The Daily Telegraph (December 2016) and Express on Sunday (August 2016). My proposal for a Migration Impacts Reduction Fund – explained in Becoming British – is discussed in a House of Commons Library Research Briefing. Listed as one of the top 5 books published on immigration by The Big Issue. LabourList on my research showing that even Enoch Powell thought students weren't "immigrants" raising questions about why Prime Minister Theresa May disagrees putting herself to the right of Powell. The Independent on my research showing that net migration has only begun to fall as more British citizens start leaving the UK – a perverse consequence of an immigration policy in urgent need of reform. Extended interview with Ann Nyberg for Nyberg on WTNH in April 2017. Here's also me talking during Refugees Week ahead of my keynote lecture for Newcastle City Council. Brooks contributed to the All-Party Parliamentary Group on Social Integration's report into the integration of immigrants, especially on issues of EU free movement restrictions, improving the UK citizenship test and integration strategy.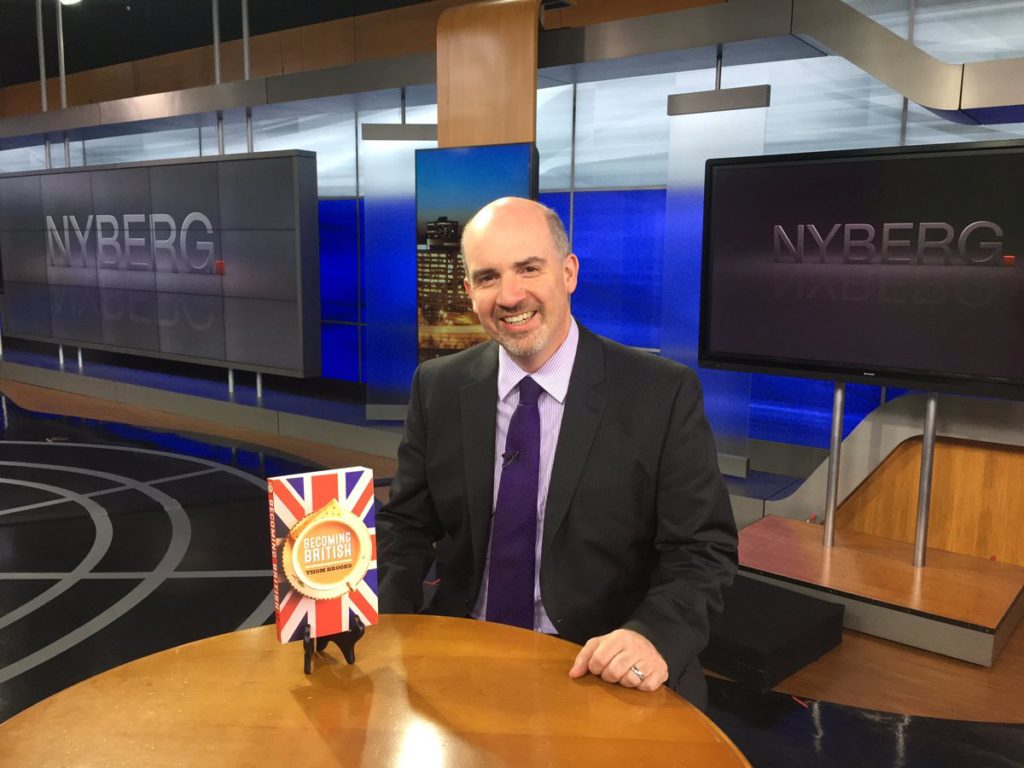 Top 10 recommendations in Becoming British:
1. Stop using 'net migration' as a target. Net migration counts all persons moving in or out for at least one year – it includes students and tens of thousands of British citizens returning from abroad giving a misleading picture.
2. The citizenship test is like a bad pub quiz – let's get it right. This test is best known as the British citizenship test few British citizens can pass. We need to get clearer about what we as a society expect from new citizens and make the test more fit for purpose.
3. Being 'British' is a shared identity that transcends ethnicity, language or religion. Britain started in 1707 with England and Scotland's union. From the beginning, British citizens had different local cultures, spoke different languages and held different beliefs. What they held in common was a shared commitment to a political union under the Crown.
4. English language tests should have fewer loopholes. Cameron's government raised the bar, but opened too many exceptions based on nationality or holding a degree. A fairer standard that ensures all new migrants have sufficient English requires closing the unnecessary loopholes that should never have been allowed.
5. EU freedom of movement can be restricted. Like all freedoms, EU freedom of movement has limits. Becoming British shows how EU citizens can be checked more closely – and possibly deported after six months.
6. Immigration rules are hazardous to family health. Tighter restrictions on migrants have negative consequences for British citizens with non-British spouses – and their treatment by the Home Office has been appalling.
7. Immigration rules are changing so fast few know what they are. The rules change almost daily leading to incorrect "official" advice by border agents and government officials that is avoidable.
8. We need a Migration Impacts Reduction Fund. This is money raised from a small surcharge on immigration applications. Funding raised can be used to provide much needed relief to schools, local health trusts and public transport – paid for by migrants and benefiting everyone.
9. Reform the Migration Advisory Committee. This a small group of economists you can count on one hand that do all the independent advising to government on immigration policy. It's time their membership is reformed to include legal experts and social policy advisors to better assess and advise the government on the impact of different proposals on immigration.
10. We need a new Citizenship Advisory Group. It's been more than a decade since Sir Bernard Crick led the last national conversation on citizenship and immigration. But much has changed since: record high net migration and immigration is the number one issue of public concern for a start. An updated overhaul of existing regulations is urgently required. As the immigration rules now grow beyond 2,000 pages (not counting case law), we need a national conversation once more to make immigration policy fit for purpose — and win back public confidence.